Experience the new way of collaboration with Microsoft Teams
No matter what sector your company is in, one thing is indispensable for a successful business: Productive collaboration, both internally and externally. For us at IPI, teamwork means more than just talking to each other. It's also about exchanging information quickly and easily, organizing, sharing information, and making files centrally accessible to everyone – in short, digitizing work.
Microsoft Teams
is currently becoming the central workhub in the company and easily combines team collaboration with the new way of working. However, the introduction of Teams is not a foregone conclusion and a direct guarantee for the success of teamwork. Although the tool is intuitive to use, without the appropriate skills and mindset of the employees, Microsoft Teams is threatened with an existence as "just another chat". Therefore, in our experience, it is essential to provide a concrete implementation strategy and work out use cases. This ensures that your employees know exactly when they can use the tool and for what purpose. In this way, you create security and trust in the new way of working right from the start. We distinguish between Teamwork basic function for mapping typical use cases (Basic Teamwork) and more extensive work support (Advanced Teamwork). Basic Teamwork includes team exchange via chat, joint work on documents, online meetings, storage of personal documents, self-organization and much more. Advanced Teamwork implements more extensive work support, e.g. through process automation,
document management
, integration of data from third-party systems and digitization / bots.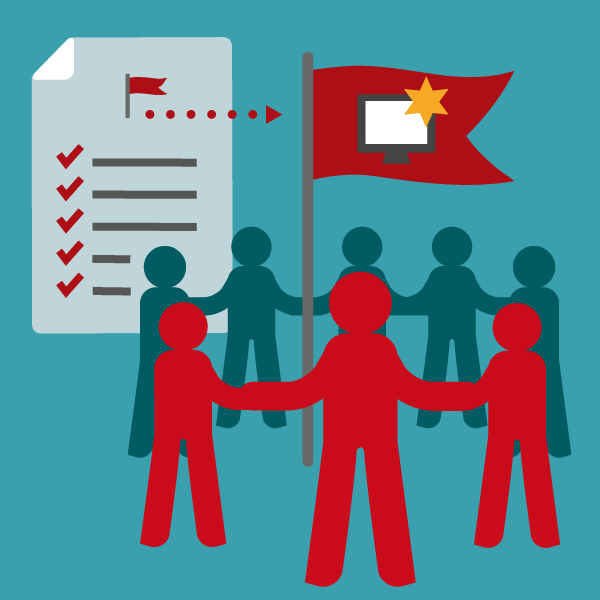 We want you to benefit from our experience! Therefore we offer our knowledge for you in a workshop.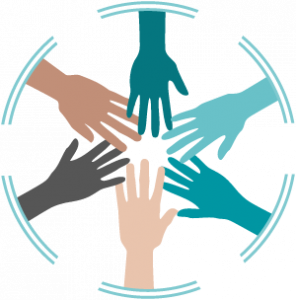 Do you want to rethink modern teamwork in your company and improve your digital collaboration with Microsoft 365? Then our Teamwork Assessment is just right for you! We will inform you about basic possibilities, opportunities and which positive aspects this can result in for you.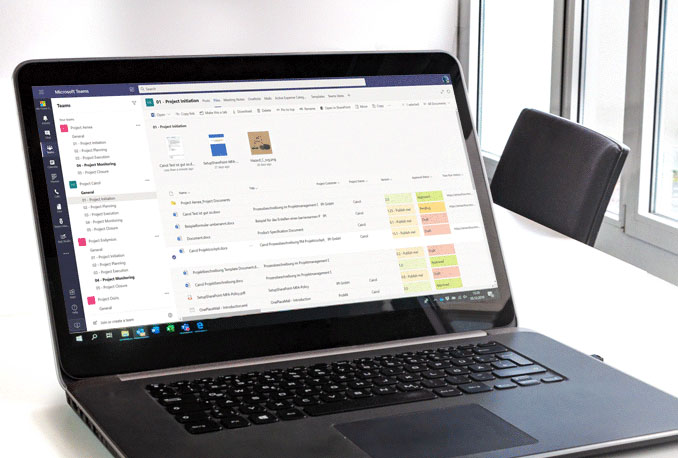 Document management with Microsoft Teams
Microsoft Teams as a document management system (DMS)? We will show you the possibilities offered by SharePoint, Power Automate and Teams and provide you with an overview of the functions and typical scenarios of modern document management. Get our free White Paper!