Process automation which saves you money
Business processes which are important for the added value chain are running in your company on a daily basis. These regular processes can be carried out simpler, faster and without error if they are automated. For us, Nintex solutions in the areas of workflows, forms and mobility are the basis for an integrated process platform within the modern digital workplace. For many years, we have been up-to-date with technological developments – as one of the first German Nintex partners and one of the few exclusive prime partners – and know exactly how you can integrate these technologies profitably into your processes.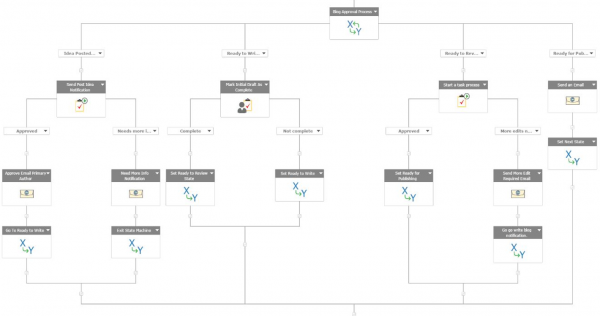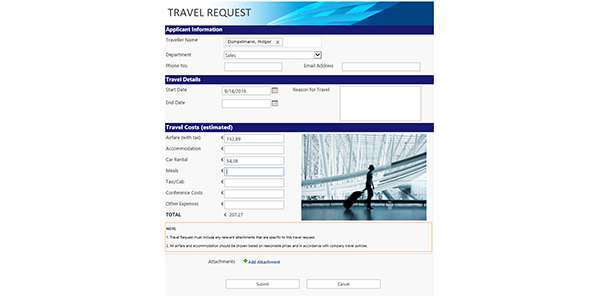 Your advantages with Workflow & forms:
With the right planning and technology, you can automate simple as well as highly complex and long-running workflows. And you can do it without any programming knowledge at all.
Optimized business processes save both time and money, and also avoid costly errors that can occur with manual or complex self-developed solutions.
By automating business processes and easily querying and integrating data, you empower your employees to improve their own processes in a structured and straightforward way.
They increase employee satisfaction and avoid frustration caused by half-baked business processes and "unfinished" intranets that lack the crucial step to become a real "work facilitator".
Build bridges to other systems: Intelligent and good process management can process data from different systems, integrate them and bring them together centrally in the Digital Workplace.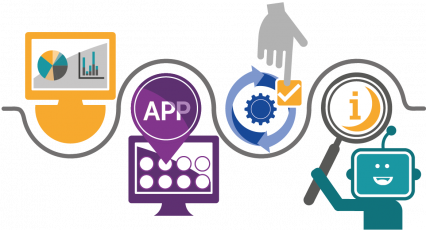 Business App with the Power Platform
If you want to learn more about Business Applications, you can find out more info around the different options here.
You would like to start directly? Then we have an interesting offer for you. With our Power Platform Starter Kit, we can bring digitalization to your into your company. We help you with the Office 365 tools to initiate process process digitization.
If you are interested in process automation and would like more information on solutions in the areas of workflows and forms, you will find what you are looking for
here
.
Digitization and automation of processes are important elements to increase productivity and efficiency. In several sessions we will highlight the opportunities and criteria for a professional use of the workflow and forms platforms Nintex and Power Platform.
We don't just consider your business processes, but always put your employees at the centre – after all, they have to use the optimised processes. This is the only way for your company to profit from process automation. We know that complex processes also have to be user-friendly, flexible and, at the same time, have high-performance as well as helping you with 
strategic concepts
and with the technical implementation of process optimisation based on clever workflows, forms and mobile apps.
Visualization of digital processes